As a result of writing these blog posts, we realize that increasingly we have become an integral part of projects that impact the environment in a positive way. Intech appreciates the trust of corporations and government organizations alike to use our Power-Core™ products for such projects.

Intech was approached by consultants working with the US Army Corps of Engineers to design special screen supports for an Adult Fish Collection Facility at the Cougar Dam and Reservoir. This facility is located on the South Fork of the McKenzie River directly downstream of the dam in Oregon.

The Fish Crowder barrier uses Intech screen supports made of machined stainless steel, these ensure safe operation and a long life in the collection facility. The crowder is used in the concrete raceway for cleaning, grading and herding fish together for loading tank trucks or pumping into other collection ponds through pipes. This fish collection facility is due for completion in May 2010.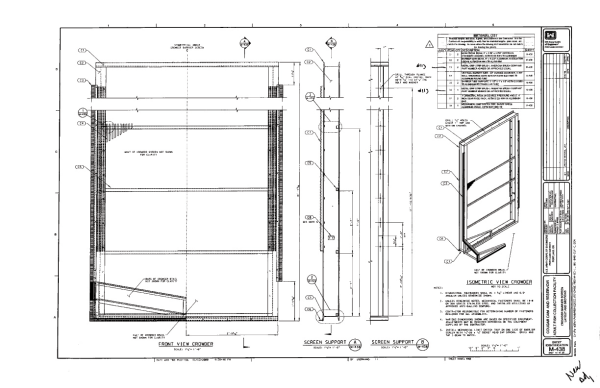 Fish Crowder barrier with Intech Screen Supports


You can read about other related Fisheries and Wildlife Resources projects at the US Bureau of the interior web site: http://www.usbr.gov/pmts/fish/Capabilities.html