Cannex 2013 - Booth 934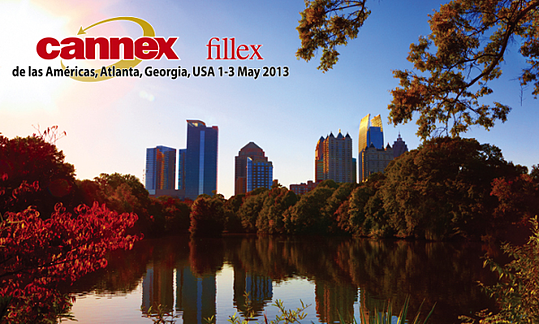 Visit the intech Booth to learn about Intech Components for:
Belvac necker 595 and 795, Super K
Drive gears
Transfer gears
Transfer box gears for joining two neckers
Square rams
Air selector face seals
Non-lubricated cam followers - For Intech rams & For Belvac rams
For ANC Neckers:
Drive gears
Non lub pins
Cam followers
For Decorators:
For Inkers:
For Decorator II
Oscillating cylinder cam and gear
Shaft scraper
For Reynold Spin Flanger
For RT6 Light Tester
Benefits of self-lubricating Intech Power-Core gears:
No oil draining or refilling
No more oil leaks
Reduced noise
Absorb shock and vibration
Integral metal core for high torque transmissions and reduced back lash
Proven performance, sudden stops (jams) did not damage gears
High impact strength
Do not swell or lose tensile strength in moisture
Available for 575, 795 and modular models
Used in joining two multi-stage neckers
Expected (calculated) life: 10 years plus
Over 300 gears installed in Belvac Neckers
Note: Gears installed in 1994 are still running strong
Savings Achieved with the Intech Ram Program:
No more lubrication on rams or cam followers. Savings on grease, maintenance time and possible can contamination.
Low ram replacement cost.
No more worn cams. Saving cost of replacing a cam and approx. 10 to 15 hrs of lost production.
Saving on frequent changes of worn metal cam followers, especially on spring pre-loaded high speed models.
Prevention of premature cam and cam follower wear due to mal-functioning central lubrication system.
Saving time needed to clean grease from the turret to gain access.
Proven long ram wear times.
No more repair and assembly of worn rams. Savings on maintenance.
Improved rejection rate to about 0.1%. The square rams guide better. No more lift and twist.
Up to 25% line speed increase is possible due to lighter ram assembly, corresponding lower inertia and easy rolling, lighter weight iCam®Followers.
22 to 25% energy savings. We measured 25% less energy consumption on a 795 line equipped with Intech square rams compared with a line using the original Belvac rams.
Simple, proven design. Full cam contact is assured by slightly reduced cam followers' center distance. Shock load is absorbed by the cam follower tire.
With the new Intech Ram 40MM you can convert a 10 stage 595 to run 2800 to 3000cpm, a Super-K design speed, for under $500K, and eliminate lubrication and cam wear.

Types of Belvac neckers on which the Intech Exchange Ram can be used:

Intech rams can be installed on turrets alongside Belvac original rams. We recommend installing two Intech rams at a time to balance the turret.

If you have to install a new cam, we recommend installing all Intech rams with iCam Followers® on that turret. You will never have to change that cam again.