About Us
Intech Corporation is located in the northern corner of New Jersey, about 18 miles from Manhattan.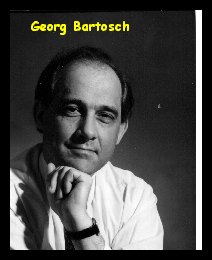 Founded in 1983 by our president, Georg Bartosch, we specialize in the design and manufacturing of non-lubricated, light weight machine components such as gears and rollers made of Intech Power-Core™ and other engineered plastics.
More recently, Intech started exploring self- lubricating coatings which can be applied to, for example, aluminum or other light weight materials. Utilizing high-tech, self- lubricating coatings, Intech is able to produce non-lubricated parts which are used in high speed machines and have to withstand high forces and temperatures.
The aim of our efforts is to produce machine components that run maintenance free at higher speeds and with less down time. There are additional benefits: reduced friction, noise, shock, vibration and generally smoother running machines. We service both the OEM and maintenance markets and we are proud to work with the leading companies in their respective industries.
Our approach is simple. If we cannot prove on paper that the
INTECH Power-Core™
component works, we will not sell it. There are times when we find ourselves at the cutting edge of technology working on an application with significant pay-back and there are no experience values on which we can base our engineering calculations. In such cases we do extensive testing.
To assure customers that our Power-Core™ gears and rollers work, we developed a unique calculation to assess the expected number of hours of useful life for the components. It is reassuring for our customers to know that the gears will last without failure through the warranty period or from shut-down to shut-down or longer.
We can tell you if the gear will break first or wear out first in your application or if the roller will develop a permanent flat spot. We will ask questions and make design suggestions to extend the life of the component. When you approve the design, we produce the parts.
To read more about our approach to problem solving and to see a calculation please click on the Gear or Roller icon!
All finished parts are inspected for compliance with specifications before shipment. Intech's
plastics engineers
use PRO-E for component design. To speed up communications with customers, e-files are exchanged.
Our engineers are not afraid to ask the "what if" questions and propose novel and unusual solutions. So, for example, to increase the load bearing capacity of a gear tooth by 12 to 18% and to reduce wear we developed a plus/plus tooth modification. Special
roller design for a sliding door manufacturer reduced noise from 70 to 56 dBa
for the opening door. Intech holds several patents and a number of patent applications are pending. Using our expertise in non-lubricated gear and roller design we often act as an extension of the customers' engineering department to help develop a new generation of machinery or eliminate a persistent gear problem. Typically the goals of such cooperation are to design, manufacture and deliver a limited number of components for testing. This is very cost effective as the development time is cut to a minimum and we can precision machine one or a half dozen units, fast.
We frequently sign non-disclosure agreements when we are working with a customer on new developments.
Of course we also replace standard metal catalog gears, with non-lubricated Intech Power-Core™, that's routine.
"We can't solve problems with the same thinking that created them". A. Einstein
Partial list of customers: Kimberly Clark, Bell & Howell,
Anheuser-Busch
, Applied Komatsu, Parker Hannifin, Ball Corporation, Corning, M&M Mars, Sony, Alcoa, Cryovac, Didde Web, Krueger International, Gillette, Hughes, Boeing, Procter & Gamble, Johnson & Johnson, Schering Plough, Kodak, Toyota, Crown Cork & Seal, Bayer-Agfa and Michellin.
For Intech's other product lines, please
click here
.