Intech's Commitment to Environmental Sustainability
"For nearly 30 years, my company has offered products that bring efficiencies and energy savings to our customers while protecting the environment we collectively share."
Georg Bartosch, President Intech Corporation


Being an eco-friendly company means actively advising our customers on how to reduce their environmental impact. Our engineers can help design teams to audit their machine components and advise the most efficient designs for gears, rollers and cam followers.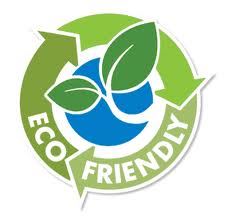 Intech Power-Core™ Products Help to Control Energy Consumption
With energy costs continually rising, Intech engineers can help you identify opportunities that decrease energy usage and ultimately impact your bottom line.
Power-Core is a lightweight material (0.037 lb/in3) means less energy is used to drive each component
Please also
visit our recent blog post
that discusses how EU Commission energy efficiency rulings could imporve export chances for US manufacturers:
Eco-Friendly Properties of Intech Power-Core material
Power-Core is long wearing, meaning that components need not be replaced as frequently as those constructed with metal or other plastic materials.
The material is self-lubricating, so you can eliminate or reduce the use of Lubricants.
Avoid contamination from oils and other lubricants.
Noise reduction up to 6 dBA can be achieved using Power-Core components.
In addition, the metal core we use in many of our gear designs dissipates heat, and cuts thermal expansion of the composite material up to 50 %. This again reduces the need for additional cooling systems.
Eco-Friendly Business Operations
Intech follows relevant legislation and regulations to reduce environmental impact.
We recycle paper, catalogs and magazines, aluminum cans, glass and plastic products throughout the building.
Programmable thermostats help us regulate and time our energy use.
Recycling - Our materials handling team recycle skids, plastic crates, cartons and other packaging material to reduce our consumption of card board and plastic.
Discarding terminals, computers, printers, toner cartridges and other computer-related equipment incorrectly negatively affects our environment. Intech has implemented procedures detailing the proper disposal of all these items.
Our regular delivery providers have joined the SmartWay Transport Partnership, an innovative collaboration between the U.S. Environmental Protection Agency and the freight industry designed to increase energy efficiency while significantly reducing greenhouse gases and air pollution.