We wrote in our last post about wear on steel cam followers, below we have some more images that offer a great illustration of how flat spots occur when metal cam followers are dragged along the rail, typically because over greasing and insufficient radial load has caused the cam follower to stop rotating.

The pictures below show a metal cam follower with plastic sleave in a skid steer overhead cab door application, how the door is installed, and how the cab door roller failed. Since metal rollers were known to wear the aluminum rail, the original cab door cam followers were sleaved with Lubriloy RW-HI material (proprietary alloy of nylon 6,6). The aluminum tracks that the cab door rollers roll in are: extruded aluminum alloy 6063-T5 and 6063-T6, these also wore out to the point that doors jammed and had to be replaced.

Intech was approached by our customer to help them resolve repeated roller failure, using metal cam followers fitted with sleaves made of many different plastic materials. After completing a durability calculation Intech determined that a high load capacity roller is not necessary for this application. Instead we proposed a roller design that swapped out a needle bearing with Intech's iCamFollower®, this has a ball bearing which offers less rolling resistance and does not need lubrication, as it has a long-lasting lubricant sealed inside the bearing.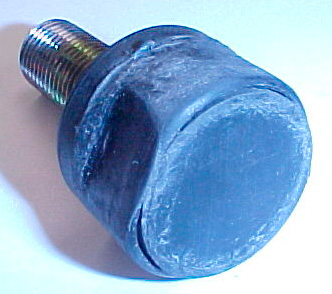 Damage can be clearly seen from the flat spot on this cam follower used in a skid slider cab door.



Three different methods were used to test Intech's Power-Core™ cab door rollers: The first test was a simple endurance test, cycling the door open/close with a target of 4,000 cycles. The engineers let the test run for a total of about 7,000 cycles without seeing any wear on the iCamFollower®.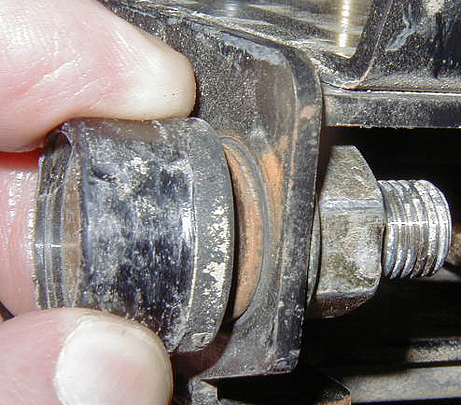 The same worn plastic cam follower installed in the door sliding mechanism

Intech Power-Core™ rollers eliminate both the need to lubricate and rail wear and offer an ideal long-lasting solution in the demanding conditions, from extreme heat, vibration, torrential rain, to freezing temperatures, to which the Doggicam Super Slide is exposed.

Intech guide rollers are also used in mechanisms that move cameras in TV studios or on film sets, where smooth, vibration free and quiet camera operation is paramount.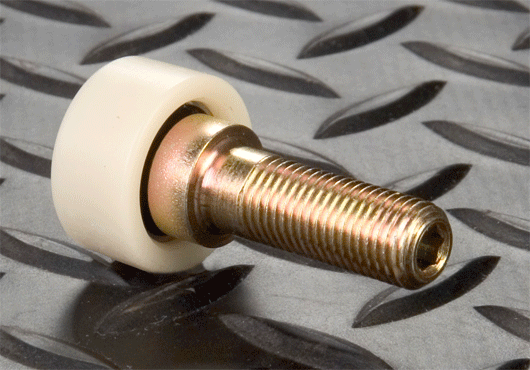 Intech's Power-Core iCamFollower®


Encouraged by the results, the final test sequence for the Intech cam followers was to complete a series of cycles while introducing Laredo dust, to simulate the real working environment.

After initial tests with 1290 cycles, there was no material deformation on Intech's Power-Core™ roller material, and the roller had not caused any wear to the aluminum tracks. "Looking good so far" reported the customer. Several days later he added: "I stopped the test today, as the cam followers have gotten to 6300 cycles (that's about 4300 more than our requirement). There was no wear on the wheels of the cam followers, and no wearing to speak of on the cab door tracks. We were very surprised."

After further examination of the set of cam followers in the test stand, it was determined that they were still in good condition, so the testing was restarted, this time covering the tracks and the rollers with Arizona Caliche dust, approximately every hour. Following this dry test, the tracks were sprayed down with water and a wet testing session took place. Once again the Intech's Power-Core iCamFollowers® surpassed expectation and showed no wear, either on the roller or on the rail.

The force required to open the skid steer cab door using the smooth rolling Intech's Power-Core™ material was reduced by half from 50lbs to just 25lbs. The ease of opening the cab door was subsequently turned into a key selling point for the machine.

Intech's iCamFollowers® eliminate both the need to lubricate and rail wear and offer a cost effective alternative to both metal and other plastic cam followers in numerous applications.