Products

Polymer Gears with metal cores
Self-lubricating plastic gears with metal core reduce noise, absorb shock and vibration

Polymer Rollers
Durable non-lubricated plastic rollers custom designed to carry high loads and eliminate rail wear

Intech iCam Followers
Standard sized polymer cam followers designed to replace metal cam followers such as Mcgill and RBC in most industrial applications. We also provide free design and consulting services for creating custom and semi custom cam followers. Ask an engineer how upgrading from metal could reduce your downtime and maintenance.
INTECH Power-Core™ cams replace metal cams in high speed machines and exhibit damping behavior which leads to reduced stress peaks
INTECH Power-Core™ v -shaped plastic conveyor rolls replace traditional metal and urethane conveyor rolls in pipe welding and pipe conveyor systems.
Intech Power-Core impellers replace metal and composite impellers because they do not suffer from cavitation, corrosion or erosion.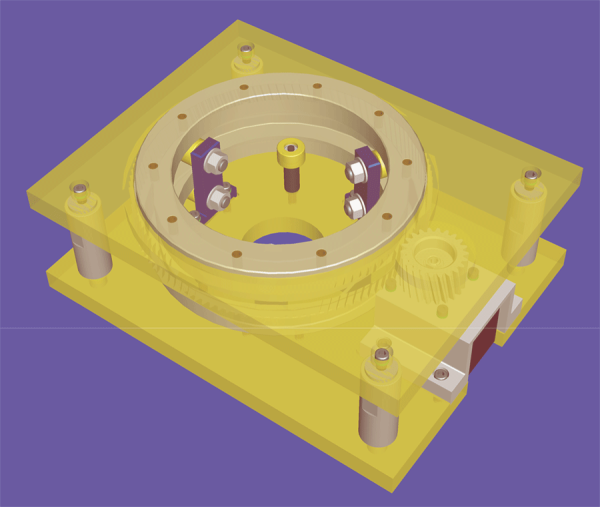 Index Tables
For clean rooms, low inertia, no lubrication, wash down resistant and backlash free
Electrically insulated cast parts, custom cast enclosures, high voltage electrodes

Linear Slides
Quiet, precision-motion components with long wearing Power-Core rollers
Parts for Neckers and Decorators - Aluminum and Steel Can Making
Eliminate lubrication while increasing component life and machine speed

Pulley's and Sprockets
Wear resistant characteristics help eliminate metal particle contamination and reduce friction, inertia and vibration

Shapes and Availability: Selecting Correct Material Size
Learn more about material sizing for gears and other products available from Intech