Power-Core™ - Selecting Correct Material Size
The table below shows available blank OD as well as the appropriate core diameters. Please refer to the section "Minimum Plastic Wall Thickness" to ensure that wall thickness between the tooth root diameter and outside diameter of the metal core is sufficient for your gear design.

To select the appropriate core size, verify your bore dimensions, including keyway. Ensure that the top of the keyway does not intersect the metal core OD. If necessary, select next KC size up. Optimally, the metal core should be about 1/2 of the gear's OD. If this is not possible due to a large bore diameter we recommend no less than 0.15 inches between bore plus keyway dimension and the edge of the metal core.

You can read more about sizing and applying plastic gears in an article published by Motion System Design magazine.

When in doubt, please call 201-767-8066 or Free phone 1-877-218-2650. Intech's engineers will be happy to help you determine the correct size for your application and answer any questions you have about gear design using Intech Power-Core™.
*Note: Please contact Intech Corporation at 201-767-8066 for larger blank sizes. Standard sizes up to 36" OD, larger gear blanks can be custom-made to match your design.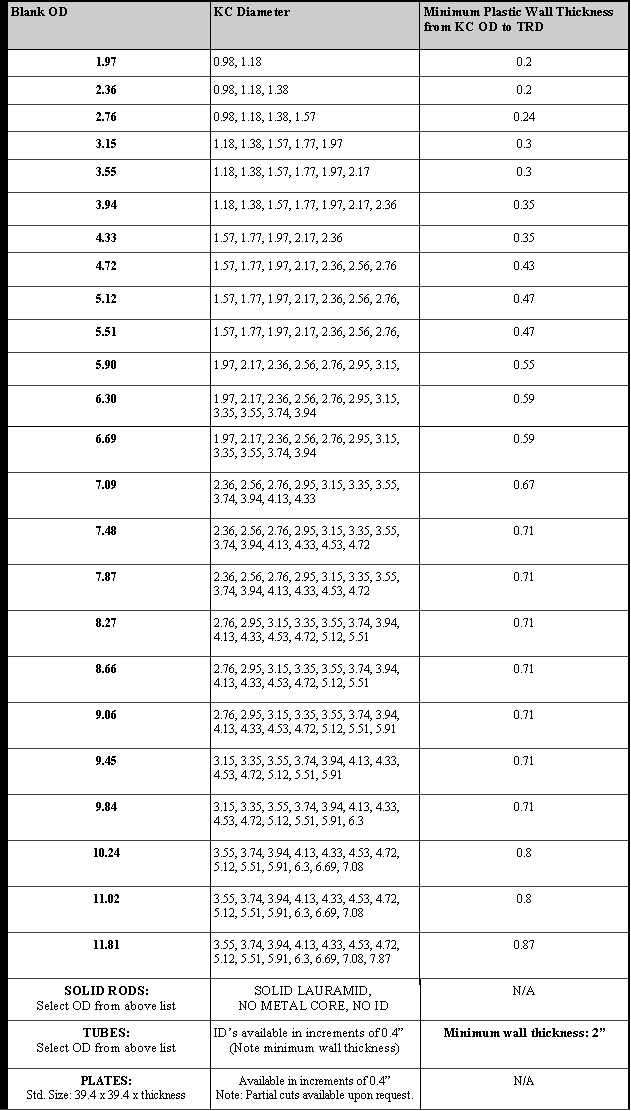 Bars with Metal
Solid Bars & tubes