Solid Polymer Converyor Rollers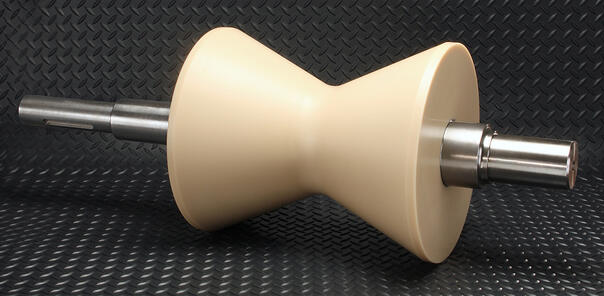 Intech power-core V-rolls for pipe handling conveyor systems offer a substantial advantage to urethane and metal conveyor rollers. They don't damage or mark pipes during transport and the single casting process used to create them means the power-core material will never separate from the shaft as is common to urethane conveyor rollers.
While the picture above demonstrates a 41 inch long 150 pound roller which can support a 30 ton pipe, Intech has had many successes making conveyor rolls on all scales and of all sizes.